Show results for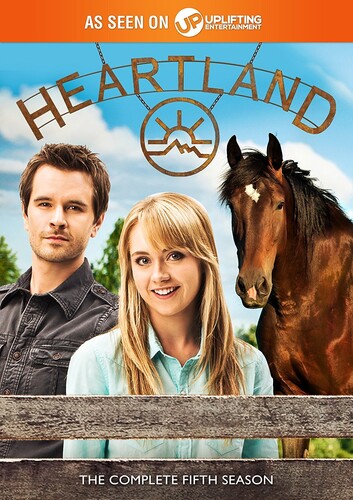 Against the stunning vistas of the Alberta Rocky Mountains, Heartland is a sprawling family drama that follows teenaged horse whisperer Amy, through the highs and lows of life on a horse ranch.
This season, the characters of Heartland will find they have to return to their roots in order to move forward. Amy will reach a new level of horsemanship and this greater connection with horses will ultimately lead her to a better understanding of the people in her life. Her sister, Lou discovers the sacrifice and reward of becoming a working mother, while venturing into home-renovation territory with her husband, Peter as they take on transforming the Heartland Dude Ranch.
Ty will realize that in order to move forward, both in his relationship with Amy and his goal of becoming a vet, he must literally move out of the loft. Tim will seek out his long lost son and work on building a relationship with him, while Jack, as always, remains the rock of Heartland, tirelessly keeping the family together through thick and thin.
List of Episodes:
Disc 1:
1.Running against the wind
2.Crossed signals
3.keeping up Appearances
4.The natural
Disc 2:
5.Trial Run
6.Helping Hands
7.Life is a Highway
8.Do the right thing
Disc 3:
9.Great Expectations.
10.The road ahead
11.Blowing Smoke
12.Playing with Fire
Disc 4:
13.Waiting for tomorrow
14. Lost and Gone Forever
15.After All We Have Gone Throrugh
16.Born to Buck.
Disc 5:
17.Breaking Point
18.Under Pressure
| | |
| --- | --- |
| Studio: | Momentum |
| Attributes: | Subtitled |
| Release Date: | 10/3/2017 |
| Original Year: | 2011 |
| | |
| --- | --- |
| Product Type: | DVD |
| UPC: | 741952840596 |
| Item #: | 1914020X |
| | |
| --- | --- |
| Subtitles: | FRE |
| Closed Caption: | Yes |
| Street Date: | 10/3/2017 |