Show results for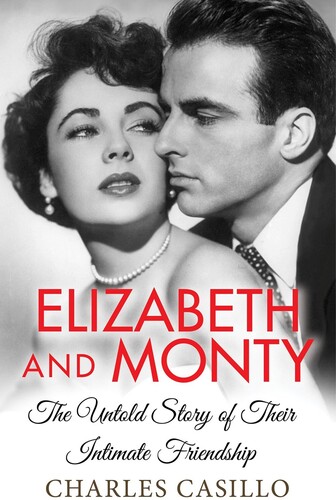 | | |
| --- | --- |
| Brand: | Kensington |
| Features: | Hardcover |
| UPC: | 9781496724793 |
| Item #: | 2398688X |
| Available Date: | 5/25/2021 |
| Model Number: | 9781496724793 |
ELIZABETH AND MONTY
Summary
Violet-eyed siren Elizabeth Taylor and classically handsome Montgomery Clift were the most gorgeous screen couple of their time. Over two decades of friendship they made, separately and together, some of the era's defining movies—including Cat on a Hot Tin Roof, The Misfits, Suddenly, Last Summer, and Cleopatra. Yet the relationship between these two figures—one a dazzling, larger-than-life star, the other hugely talented yet fatally troubled—has never truly been explored until now.
"Monty, Elizabeth likes me, but she loves you."—Richard Burton
When Elizabeth Taylor was cast opposite Montgomery Clift in A Place in the Sun, he was already a movie idol, with a natural sensitivity that set him apart. At seventeen, Elizabeth was known for her ravishing beauty rather than her talent. Directors treated her like a glamorous prop. But Monty took her seriously, inspiring and encouraging her. In her words, "That's when I began to act."
To Monty, she was "Bessie Mae," a name he coined for her earthy, private side. The press clamored for a wedding, convinced this was more than friendship. The truth was even more complex. Monty was drawn to women but sexually attracted to men—a fact that, if made public, would destroy his career. But he found acceptance and kinship with Elizabeth. Her devotion was never clearer than after his devastating car crash near her Hollywood home when she crawled into the wreckage and saved him from choking.
Monty's accident shattered his face and left him in constant pain. As he sank into alcoholism and addiction, Elizabeth used her power to keep him working. In turn, through scandals and multiple marriages, he was her constant. Their relationship endured until his death in 1966, right before he was to star with her in Reflections in a Golden Eye. His influence continued in her outspoken support for the gay community, especially during the AIDS crisis.
Far more than the story of two icons, this is a unique and extraordinary love story that shines new light on both stars, revealing their triumphs, demons—and the loyalty that united them to the end.
About the Author
Charles Casillo is the author of the biographies Marilyn Monroe: The Private Life of a Public Icon and Outlaw: The Lives and Careers of John Rechy, as well as the novels The Fame Game and The Marilyn Diaries, and the short story collection Boys, Lost & Found. His profiles, short stories, articles, and reviews have appeared in The New York Times, The Los Angeles Times, New York Magazine, The Los Angeles Review of Books, and many others. He has appeared in Monroe documentaries such as Behind the Headlines: Marilyn and Her Men on Lifetime and Scandalous: The Death of Marilyn Monroe. His movies include Let Me Die Quietly and Fetish. He divides his time between New York and Los Angeles. Find him online at CharlesCasillo on Facebook and Twitter or @charles_casillo on Instagram.
Product Details
Hardcover: 352 pages
Publisher: Kensington
Biography & Autobiography / Entertainment & Performing Arts