Show results for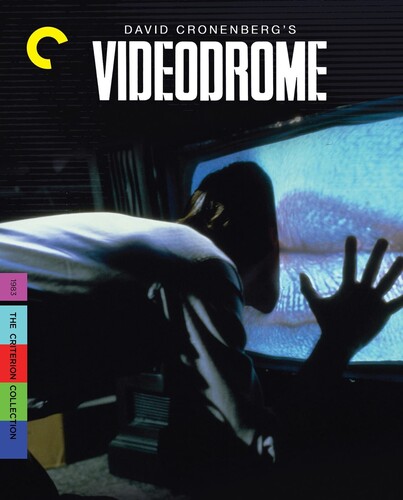 When Max Renn goes looking for edgy new shows for his sleazy cable TV station, he stumbles across the pirate broadcast of a hyperviolent torture show called Videodrome. As he struggles to unearth the origins of the program, he embarks on a hallucinatory journey into a shadow world of right-wing conspiracies, sadomasochistic sex games, and bodily transformation. Starring James Woods and Deborah Harry in one of her first film roles, Videodrome is one of writer/director David Cronenberg's most original and provocative works, fusing social commentary with shocking elements of sex and violence. With groundbreaking special effects makeup by Academy Award®-winner Rick Baker, Videodrome has come to be regarded as one of the most influential and mind-bending science fiction films of the 1980s.
DIRECTOR-APPROVED SPECIAL EDITION FEATURES
New high-definition digital transfer of the unrated version, with uncompressed monaural soundtrack on the Blu-ray edition
Two audio commentaries: David Cronenberg and director of photography Mark Irwin, and actors James Woods and Deborah Harry
Camera (2000), a short film starring Videodrome's Les Carlson, written and directed by Cronenberg
Forging the New Flesh, a new half-hour documentary featurette by filmmaker Michael Lennick about the creation of Videodrome's video and prosthetic makeup effects
Effects Men, a new audio interview with special makeup effects creator Baker and video effects supervisor Lennick
Bootleg Video: the complete footage of Samurai Dreams and seven minutes of transmissions from "Videodrome," presented in their original, unedited form with filmmaker commentary
Fear on Film, a 26-minute roundtable discussion from 1982 between filmmakers Cronenberg, John Carpenter, John Landis, and Mick Garris
Original theatrical trailers and promotional featurette
Stills galleries featuring hundreds of rare behind-the-scenes production photos, special effects makeup tests, and publicity photos
English subtitles for the deaf and hard of hearing
PLUS: An essay by Carrie Rickey and, in the DVD edition, additional essays by Tim Lucas and Gary Indiana.
VIDEODROME - DVD - CRITERION COLLECTION
| | |
| --- | --- |
| Product Type: | DVD |
| Rated: | R |
| UPC: | 715515276313 |
| Item #: | 2502364X |
| | |
| --- | --- |
| Street Date: | 8/16/2022 |
| Original Language: | ENG |